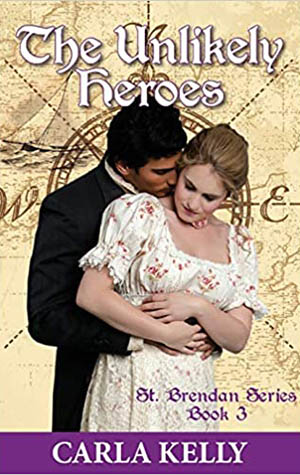 The year is 1805. Napoleon is determined to invade England. Angus Ogilvie, spy catcher, has learned more of Napoleon's plans. He relays them to Master Able Six, instructor at St. Brendan the Navigator School, where workhouse boys of promise are training in naval service to an England that considers them castoffs. Ogilvie has other startling news about a mysterious Spanish count who bears a striking resemblance to the unlikely master genius.
To counteract the growing threat from across the English Channel, Able Six has been recalled to the fleet. Thanks to a legacy from the legendary Sir B, Able and his Gunwharf Rats – workhouse boys like him – will serve as ship-to-shore messengers in Sir B's own yacht.
Able is torn. His loyalty to England and the Royal Navy is strong and he knows his duty, but there is loving wife Meridee to consider, and their small son Ben. Is the cost of war finally too high, even to a man so committed?
What awaits Able Six is more than war – someone from his past he could love or hate. Able Six knows his puny concerns mean nothing, as a battle that will change England forever edges closer. Trafalgar.
Book 3 in the St. Brendan's Series.
"Carla Kelly has the rare ability to create realistic yet sympathetic characters that linger in the mind. One of the most respected Regency writers." – Library Journal
Information
ISBN-10
1603817085
ISBN-13
978-1603817080
Publisher: Camel Press
Publication date: 8/5/2020
Pages: 266
Order Links