Try as we might, some of us novelists who have dabbled in Regencies can't seem to wean readers off them. Strictly speaking, the Regency stretched from 1811, when George IV assumed his incapacitated father's duties, and lasted until mad King George III died in 1820. Some scholars start the era sooner in 1795 or so. Jane Austen's novels more generally involved the landed gentry, which she knew well. Georgette Heyer went in more for the dukes and earls, and come-outs at Almacks's, and will-she-won't-she plots. Heyer did it well. My favorite Heyer novel is Frederica. What a delightful book.
The demand for Regencies, well-written or not, seems to be a deep well. I shake my head over the huge number of dukes, marquesses and earls that seem to pop up like mushrooms after a rainstorm. I even find it a little ridiculous. The superficiality of life revolving around what dress to wear, etc., makes me yawn.
I'm not a romantic. My writing background is journalism, scholarly stuff with footnotes, and military history, which, for the purpose of a master's degree, I happily channeled into the U.S. Indian Wars. I don't generally read romance for fun, preferring crime fiction.
Here's how I started writing Regencies. (Yes, I'll accept some of the blame for the seemingly endless string of Regencies that clutter the landscape.) My first novel, Daughter of Fortune, was set in 1680 in the royal colony of New Mexico, and based on the Pueblo uprising that drove the Spaniards out of New Mexico for 13 years.
Previously, I had written a series of well-received short stories about the Indian Wars, but that first novel, written on a typewriter, was set in the Spanish Southwest, an area of interest to me. (My undergraduate degree was in Latin American history.)
Daughter of Fortune did well enough, with good reviews for an unknown novelist. I asked my agent what I should write next. She suggested a Regency, and asked if I had read any. I said yes, and that I had read Jane Austen, and Claire Darcy and the inimitable Georgette Heyer. I did what she said. She sold Summer Campaign to Signet, and that began my regency career. I think I wrote 16 novels for Signet – two of which won RITA Awards – and lots of short stories. Most have been reprinted.
Yikes. I was typecast. I wrote a bunch more Regencies and short stories for Harlequin, but my stories had been changing through the years. Or not. My first Regency, Summer Campaign, began with a soldier suffering combat fatigue from events of the Peninsular Wars in Spain and Portugal. (I personalized him with a stutter, which I know well.) Maybe I had found my niche. The Napoleonic Wars had long been a favorite study of mine. Now I had a venue for them, as long as I threw in the occasional duke or marquess to suit readers wedded to One Thing Only. I was fine with that for a while. The Wedding Journey, written for Signet, still remains a particular favorite of mine. It's the story of a surgeon in what was called a "marching hospital." (Read: MASH unit.) I was in total hog heaven, writing about the war, and adding medicine. For several years I worked in hospital and hospice PR, so came by my medical interest honestly. Captain Jesse Randall is that Scottish oddity, a Catholic trained in an Italian university because British medical schools barred Catholics.
I don't think the story has any dukes or earls, except a mad Spanish grandee. After Jesse, my favorite characters are two thoroughly disreputable slacker soldiers. I look at that novel now, and know it was when I abandoned "Regencies" for what I'd rather call historical fiction.
Even before The Wedding Journey, I had begun to discard my interest in writing about dukes and earls. No one complained, and that gave me more latitude for plots, when I didn't have to contrive something or someone with royal connections. Sheesh, what a bore that can be.
I dutifully wrote a string of Regencies for Harlequin, and still write for them occasionally. Thanks to Harlequin, I had the Channel Fleet Series, and the Royal Navy, my true home, partly because of my father's U.S. Navy background. The sea will always interest me. My more recent anthology, A Regency Royal Navy Christmas, was a pleasure to write.
I still chuckle about my sort of patient effort to convince Harlequin that I could – gasp – write something besides Regencies; in my case, the Indian Wars. They finally let me write Her Hesitant Heart, set at Fort Laramie in 1876. I worked at Fort Laramie National Historic Site as a ranger for several years, so it was easy research. I already owned the research texts. What a fun writing experience that was. Every building described in the book is one I have been in.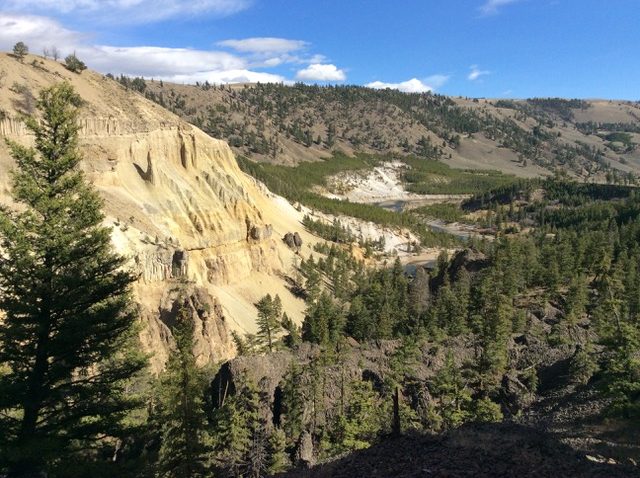 That led somehow to Epicenter/Camel Press, a publishing house in Seattle that gives me a pretty free rein and Jennifer McCord, a fine editor. My four-book Spanish Brand Series is set in the royal colony of New Mexico from 1780-1784, one hundred years after Daughter of Fortune. That series was followed by the ongoing St. Brendan Series, set in Portsmouth, England, beginning in 1803 with the Treaty of Amiens. The third book, one I am immensely proud of, ends in 1805, after the Battle of Trafalgar. Strictly speaking, this is before the Regency Era began.
So is the St. Brendan Series a Regency? Probably not, if a Regency must have dukes and earls. Able Six is a bastard, workhouse-raised genius, cursed with an eidetic memory. His wife is from an ordinary family that is not even landed gentry. (I should add here that I have long-preferred to write about married couples. I mean, why end a story with a couple on the verge of marriage? The fun begins later.)
What's the point of all this? Maybe we writers can somehow gently nudge readers to look beyond labels such as Regency or Westerns. Maybe we writers can convince them to follow us to other eras and times. Frankly, it will help stave off the boredom of trying to figure out one more Regency-era plot.
Can we call what we do historical fiction and leave it at that? And while we're writing such fiction, for heaven's sake, let's keep that history accurate. I have a well-earned reputation for accuracy. I like that, because while historical novelists are occasionally permitted to bend time, it isn't usually necessary, if done right.
But that's another story. Stay tuned.