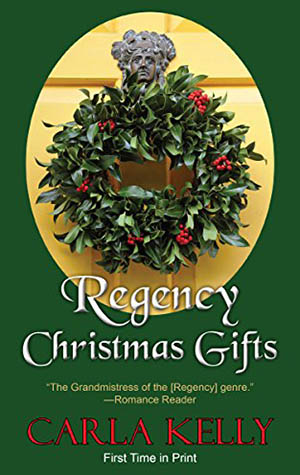 "The Lasting Gift" – Post office woes at Christmas. Widow Mary Ann Poole receives a misdirected package. She has just lost her job and money is tight. Unable to afford the return postage, Mary and her daughter deliver the package in person to the sender, Thomas Jenkins, a retired sailing master in nearby Plymouth who is bored by life ashore and contemplating a return to sea. After one meeting with the charming widow and her child, Thomas decides to help them and end his boredom. He now has a new dilemma: Does he really want to leave Plymouth after all?
"Faithfully Yours" – John McPherson left Scotland as an impoverished, neglected boy from a less-then-respectable family. Ten years in the new United States have turned him into a success. It's now time for a visit home to hopefully court and marry Margaret Patterson, the lovely correspondent he left behind, and whose letters buoyed him up through tough years. But things aren't precisely as they seem. Just who has been writing to him, all these years?
"Lucy's Bang-up Christmas" – Lucinda Danforth is downhearted this Christmas. Her sister is marrying on Christmas Eve, and Papa is trying hard to keep things on an even keel since the death of his dear wife. He urges Lucy to forgo Christmas traditions this year, but Lucy wants Christmas, too. Enter Lucy's second cousin Miles Bledsoe, Oxford scholar, who wants to test a pleasant theory that he just might be in love with Lucy. What kind of a Christmas is this really going to be?
Information
ISBN-13: 978-1603819947
Publisher: Camel Press
Publication date: 8/31/2015
Pages: 210
Order Links