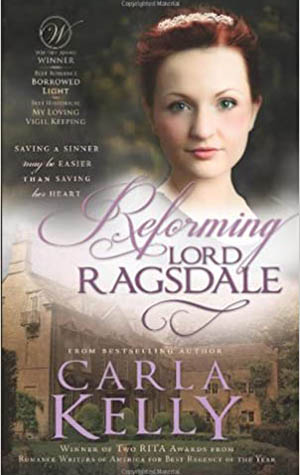 Emma Costello owes a debt of honor to one of the most dishonorable lords in the realm. The infamous Lord Ragsdale is as sinful as he is rich and as heartless as he is handsome. But after he saves Emma from a life of indentured servitude and shame, she decides it is her personal duty to save him from his reckless ways . . . without his permission.
The libertine Lord Ragsdale came to aid Emma, saving her from a lecherous brute's attempts to press her into indentured servitude. She vowed to help him reform his ways so he could marry a woman of society. But was she merely leaving the frying pan and diving into the fiery arms of this unrepentant rake? A Regency romance original.
"Don't cry, Emma," he said.
"I'm not crying," she murmured, attempting to wipe away the tears.
"Thank goodness for that," he replied, keeping his tone light. " 'Pon my word, Emma, I hope you are worth five thousand pounds."
Wary of this Englishman, even as she is drawn to him, Emma decides it is her personal duty to save him from his wicked ways.
Step one – Stop his drinking, his gaming, and his wild revelry.
Step two – make him break up with his mistress, the superbly sensual Fae Moullé, and transform him into a suitable suitor for the ideal wife that prim and proper Lady Clarissa Partridge would be.
Step three – don't fall in love with him.
Information
ISBN-13: 9781462112241
Publisher: Cedar Fort, Incorporated/CFI
Publication date: 3/11/2014
Pages: 264
Order Links