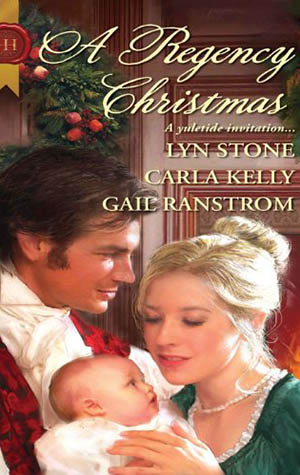 Scarlet Ribbons by Lyn Stone
Captain Alexander Napier is battle scarred—from war and from life. For him, yuletide is just a reminder of all that he's lost. Can enchanting Amalie Harlowe restore light into the festive season…and reignite the passion in his heart?
Christmas Promise by Carla Kelly
Now that peace has broken out, Captain Jeremiah Faulk is at odds over what to do this Christmas, let alone with his life. Until a simple act of charity reunites him with his lost love—Ianthe Mears.
A Little Christmas by Gail Ranstrom
Tending to a houseful of grieving relatives isn't Viscount Selwick's idea of a merry Christmas. But one stolen kiss under the mistletoe with spirited Sophia Pettibone is about to change everything!
Information
ASIN: B002SVQDPA
Publisher: Harlequin Historical
Publication date: 10/15/2009
Pages: 288
Order Links